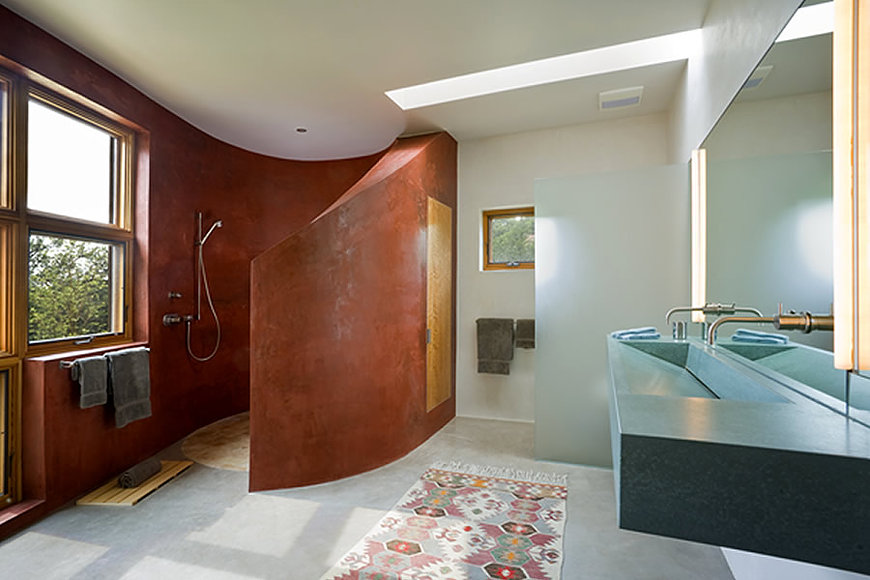 Whether you're remodeling a small powder room or a large master bathroom, it's important to keep in mind functionality as well as aesthetics in your bathroom project. Here are a few things to consider before you begin working with a bathroom remodeling contractor in Santa Fe, NM:
Plumbing: In most cases, residential plumbing systems use half-inch pipes for drains. These drains can fill up quickly with hair and gunk. The larger the drain you have, the less likely it is to start clogging. Upgrading to a two-inch drain won't cost much at all, and it will make a big difference. Unless for some reason your framing doesn't allow it to happen, consider increasing your drain space.
Lighting: Recessed light fixtures in your ceiling can help to brighten up the room and make it feel larger, and they don't take up much space at all. You should make sure to include one or two in your shower so you have enough light while bathing. In addition, consider whether your mirror would benefit most from functional or aesthetic lighting. Brighter fixtures can be helpful for applying makeup or shaving.
Cabinetry: What kind of medicine cabinet are you looking for? Do you want one that's recessed? This will save you more space, but might not be an option depending on the framing. Otherwise, you'll need to plan out enough space in your room to have the cabinet protrude by four or five inches.
Shower floors: What types of materials will you use for the shower floors? Larger tiles are generally more difficult to get sloped correctly, and they'll also tend to be slipperier because the grout lines are spaced farther apart from each other. Smaller tiles, whether they're textured or not, will provide more traction and are better used for shower floors.
Shower bases: Fewer people are using prefabricated shower bases these days, instead opting for modernized bases made out of porcelain or acrylic. There are plenty of options for you to look at, depending on the aesthetic you're going for in your bathroom.
Shower windows: If you can make it work, a shower window can be a feature that adds both functional and aesthetic value. You'll want to make sure it's frosted glass to give yourself some privacy and that it can open to provide some fresh air. But if you are able to put in a window, it helps bring in some natural light and can make your showers feel even more rejuvenating.
Tub or no tub: If you're considering whether or not you should put in a bathtub, ask yourself how many baths you realistically take in a given year. You might consider resale value of your home, but only if you plan on selling it at any time in the near future. Otherwise, remodel for yourself first and foremost.
For more information about things you should consider when redoing your bathroom as part of your home remodeling in Santa Fe, NM, contact Apple Construction, LLC today.
Categorised in: Remodeling